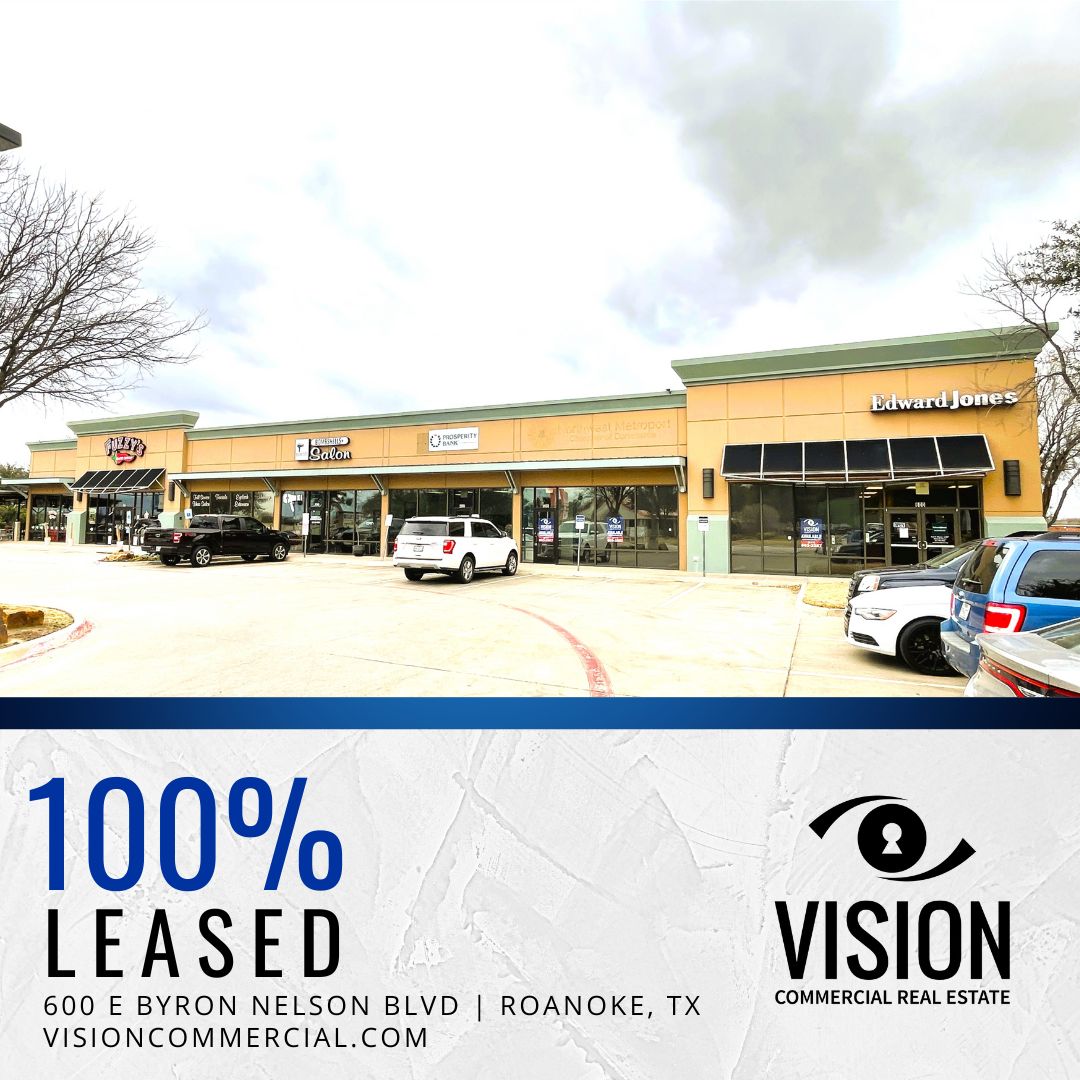 ROANOKE, TX – January 30, 2023 – Vision Commercial Real Estate is proud to announce Spencer George recently completed a lease transaction at 600 E Byron Nelson Blvd in Roanoke, TX, bringing the retail plaza to 100% leased.
The Little Gym will move into two suites, occupying the 3,190-square-foot space, forecasted to open on July 1, 2023. The children's gym will offer gymnastics, kids dance, sports skills, karate and parent/child classes. It will be located near Fuzzy Taco, Prosperity Bank, and Hat Creek Burger Company.
In the lease negotiations, Vision Commercial represented Roanoke Retail Plaza LLC and the tenant was represented by Andrew Shaw, VP at Edge Realty.